Rain or shine, I am always on the lookout for bloggers that do things a bit differently than others. Special features such as follower spotlights immediately come to mind here, but the difference really doesn't have to be that huge — it could also be as simple as the blogger being different, noticeably so, in the way that they interact with their community.
I believe that everyone has something to offer but admittedly I have a bias for these wonderful, wonderful people — their names pretty much float in my mind whenever I think about bloggers I admire and am learning from. Here's the list! ❤
1) Marie (Drizzle and Hurricane Books)
LINK: Drizzle and Hurricane Books
WHAT WE COULD LEARN: My favourite thing about Marie is her comments. They're always so thoughtful and often quite long that I wonder how the hell she has time to comment on everyone's posts and keep track of whom to reply to. It's not as if I'll stop appreciating her blog less if she doesn't comment, but it sure highlights just how caring and devoted she is to the community. She also writes the way someone would talk, and her posts are super, super fun to read. ❤
FAVOURITE POST: Ten reasons why drowning in YA contemporary books is great
2) CW (Read, Think, Ponder)
LINK: Read, Think, Ponder
WHAT WE COULD LEARN: No one does close reading quite like CW does. Every book she reads, she seems to be able to see past the surface of the story and deep into its issues and implications — things that I (honestly and with much shame) can't be bothered to think about. If you're ever in need for an intellectual discussion about certain books, CW is your go-to blogger. She's also mega-talented with graphics.
FAVOURITE POST: Let's Talk About: What I'd Love to See in NA Fiction
3) Ari (The Daydreaming Book Worm)
LINK: The Daydreaming Bookworm
WHAT WE COULD LEARN: Ari is the master of writing weekly discussion posts. Me, I am stumped pretty much every month and really only produce one every six weeks or so, but Ari writes discussion posts weekly, and they're all very honest, very easy to follow, and very well thought-out. They also raise some very interesting issues about books, book blogging and blogging in general.
FAVOURITE POST: Are Book Reviews Becoming Irrelevant?
4) Jess (Princessica of Books)
LINK: Princessica of Books
WHAT WE COULD LEARN: Jess is what I'd call the jack-of-all-trades (Jess-of-all-trades, heh) and yet master of all of book blogging. She writes book reviews, asks discussion questions, takes bookstagram pictures, hosts giveaways and author spotlights, does cover reveals, joins blog tours, has guest bloggers… whatever it is, she's right there. It's honestly amazing, the amount of things she can do extremely well.
FAVOURITE POST: Does Blog Theme Matter?
5) Syc (The Lit Mermaid)
LINK: The Lit Mermaid
WHAT WE COULD LEARN: Syc's blog is honestly so freakin' gorgeous. Just, so freakin' gorgeous. She has her own emoticons (cats!), her own logos (mermaids!), her own colour schemes and palettes… if you're even the slightest bit interested in design, she's the one to look up to.
FAVOURITE POST: Welcome to My Newly Redesigned Blog
6) Sara (Freadom Library)
LINK: Freadom Library
WHAT WE COULD LEARN: Sara is basically superman in organisation and has proven time and time again that she's willing to engage you in long conversations about this and that. Also, she's just super sweet. ❤
FAVOURITE POST: Sara 101: How I Organize Myself (and My Blog)
7) Joséphine (Word Revel)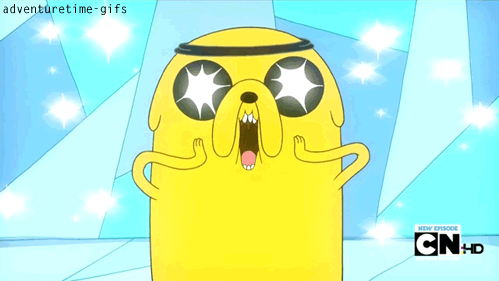 LINK: Word Revel
WHAT WE COULD LEARN: I'm a new follower of Joséphine but I am already absolutely, absolutely in love with the look of her blog. She's just super consistent with her fonts, her design aesthetics, her formatting, etc. that her blog just looks very, very professionally done. I could scroll through the pages for hours just going oh my god so pretty. ❤
FAVOURITE POST: Bookstagram 101: Consistency is Key
8) Bea (Confessions of a Pinay Bookaholic)
LINK: Confessions of a Pinay Bookaholic
WHAT WE COULD LEARN: Bea is one of those bloggers who I feel use Twitter extremely, extremely well. She has two accounts, one of which she uses for more personal stuff and another which she uses to basically curate a feed of book news and posts: book reviews, sales, cover reveal, etc. How she manages to stay so up-to-date and update not just one but two very active Twitter accounts is simply amazing to lil' ole' out-of-touch me.
FAVOURITE POST: My 2016 Bookish Thoughts
9) Lila (The Bookkeeper's Secrets)
LINK: The Bookkeeper's Secrets
WHAT WE COULD LEARN: I'm super biased here but Lila happens to regularly post one of my favourite things about my own blog: book fashion! Except she takes it one step further and also does whole costumes, where she collates several images of what characters from certain books would wear, as well as book travel guides, where she takes the setting of a book and guides you through it. I'm a sucker for bringing books to life, so I think these posts are amazing. 🙂
FAVOURITE POST: Travel Guide | Miraji (Rebel of the Sands by Alwyn Hamilton)
10) Beth (Reading Every Night)
LINK: Reading Every Night
WHAT WE COULD LEARN: Beth does really detailed, really coherent book reviews, breaking down every book to talk about the plot, the characters, and the setting, which is super great because those three things are three very important elements of a book. Honestly, my thoughts don't even come close to being as organised as Beth's!
FAVOURITE POST: The Shadow Queen
Who is on your TTT this week? Leave me a link or let me know in the comments! ❤